News & Announcements
Summer 2017 Enrollment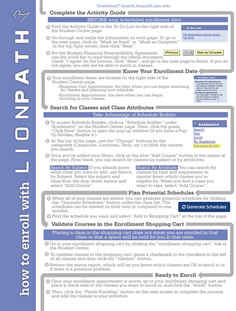 February 1, 2017 -- Summer 2017 course enrollment opens on February 3, 2017 for all graduate and undergraduate students. The summer semester consists of Maymester (May 8- June 7), the First Six-Week Session (May 15 - June 26), and the Second Six-Week Session (June 28 - August 11). Students may enroll in one summer session or a combination of sessions at one or more campuses.
Prior to enrolling in classes, students are required to complete the Summer 2017 Pre-Registration Activity Guide, which includes verification of emergency contact information and the Financial Responsibility Agreement (FRA). The FRA is a promise to take financial responsibility for payment of the student account. A Financial Responsibility hold will remain on a student's account until he/she has completed the Activity Guide. The Activity Guide is located in the To Do List in the LionPATH Student Center.
Students can search for Summer 2017 classes within the LionPATH Student Center via the Class Search or by using Schedule Builder. Selected courses can then be placed in the LionPATH enrollment shopping cart, which includes a feature to validate if a student can enroll in those courses or if there is a potential problem such as a time conflict, prerequisite requirement, course control, etc. (Please note: Placing a class in the shopping cart does not mean the student is enrolled in the course or that a space will be held for a student in the class.)
To complete enrollment, simply place a check next to the desired course(s) in the enrollment shopping cart, click the "enroll" button, and verify that the enrollment process is complete.
Students can access helpful video tutorials and step-by-step documentation on how to navigate LionPATH at: http://lionpathsupport.psu.edu/help. Tutorials include how to: search for classes, build prospective schedules in Schedule Builder, add courses to and validate courses in the enrollment shopping cart, and more.
For more information about LionPATH or to log in, please visit http://launch.lionpath.psu.edu/.